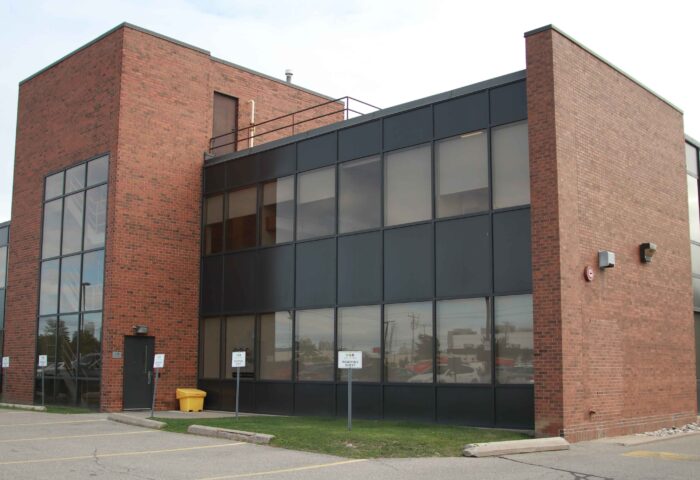 Junior IT Administrator at Headquarters Campus
About this role
The Spirit of Math Schools is an innovative leader in mathematics education, offering a system of after-school math classes for high- performing and gifted students.
The mission of our school is to promote co-operation, inspire confidence, and release the genius in every child.
Working in the IT department, the Junior IT Administrator is responsible for end-user support, network administration, and systems administration. The incumbent will provide end-user technical support in-person and remotely and also deploy, maintain, and administer computer networks and all IT infrastructure components including end-user devices (computers, laptops, tablets, mobile phones), servers (Windows/macOS/Linux), systems software, web/application servers, network infrastructure components (switches, wireless APs, wireless controllers, firewalls) across all locations and environments. The incumbent will also develop, administer and maintain network and server infrastructure to the highest standard while ensuring security, integrity and high-availability of all enterprise systems and related components.
The Security Administrator portion of the role is responsible for installing, administering, and troubleshooting SOM security solutions. Configuring and supporting security tools such as firewalls, anti-virus software and patch management systems, and monitoring/responding to security events or incidents.
Although this role reports directly to the IT director, you will be working closely and supporting the Network-Security Administrator regularly.
Responsibilities
Personal Qualities:
This person should be able to balance multiple, interdependent priorities. This person should have a passion for learning, and helping others develop. This person possesses an ability to follow through with a keen attention to detail.
Decision-Making:
This role should be capable of achieving objectives that could take up to one year to complete.
Work Values:
The ideal candidate will value:
Initiative and Independence
Effective interpersonal relationships
Quantitative and Qualitative Analysis
Exceptional attention to detail
Skilled Knowledge & Experience:
The successful candidate will possess the following:
Strong ability to quickly learn new technologies
Excellent customer service skills, responsive attitude.
Some knowledge & demonstrated experience with:
Azure Cloud Services
Azure Architecture
Some Experience with the following technology:
M365 SaaS/PaaS/IaaS
M365 Admin Center
Microsoft Teams Administration
SPO Administration
ExO Administration
Intune and Azure AD Joined Domains
Power Platform Administration
Azure Active Directory Administration and integration
Dynamics 365 Online and CDS
Power Automate
Windows Domain Services environments:
Windows Active Directory
Windows Azure AD Connect and Hybrid AD Environments
-GPO and SCCM
Windows Server Roles (Print Servers, HyperV, IIS, DNS, DHCP, File Servers)
Azure Administration and Solutions:
Azure Virtual Machines
Azure Virtual Networks and Network Appliances (Firewalls, Load Balancers, Subnets, NSG's)
Azure Storage Accounts
Azure Functions
Azure Web Apps
Azure Automation and Runbooks
Azure AD Security:
Azure Conditional Access Policies
Azure MFA
Azure Role Based and Access Management
As well as:
Technical Support
Technical Writing and Systems/Network Documentation
Multi-Site Hybrid Network Administration
FortiGate Firewalls
Ruckus AP's + Switches
Synology DiskStation and DSM
Veeam Backup and Reporter
Windows 10 and Linux OS's (Debian, Ubuntu, CentOS)
RingCentral and/or PBX solutions
Some familiarity with:
Windows PowerShell Administration and Automation
Fundamental and Modern Networking Concepts(Hybrid Environments, Multi-Site Networks, Redundancy and Scalability)
Virtualization concepts and postures (hypervisors, cloud computing, scalability, redundancy)
Information and Network Security concepts (IAM, Backup Solutions, Network Segmentation, Network Access Control and Authentication, Security Policies and Procedures, Disaster Recovery and Incident Response Procedures)
Nice to haves:
Git Experience (Github, Azure DevOps)
Windows 11 Pro + Windows Server 2019Experience
CentOS Web Server Administration
Azure Data Factory Experience
Azure Monitory and Azure Sentinel Experience
Azure DNS
ETL Experience
Database Administration Experience
Familiarity with Webhooks and HTTP triggers
Familiarity with PowerBI Administration and On-Premises Integration
Familiarity with FortiClient, FortiClient EMS
Kantech Server and Workstation Experience
Rogers BSS Administration
Drobo NAS Experience
D2L Brightspace/LMS Experience
Key Responsibilities:
This position will report directly to the Director of Information Technology on the following key responsibilities:
Configure and Manage Cyber Security:
The role will support the IT Security administrator administering and maintaining our Cyber Security Certification and posture.
This will include anti-virus software, firewalls, and match management systems, along with monitoring security events
Ensure Enterprise Identity is configured and managed securely over the entirety of the Spirit of Math Information Technology and Network Services
Maintain disaster recovery and backup infrastructure
Document Information Security and Network Security Policies and Procedures
Maintain the Information Technology and Network Services documentation (Network/Systems Diagrams, Processes, Code Documentation, Configuration Documentation)
Network Administration:
Manage Spirit of Math's Information Technology and Network Services including but not limited to:
Firewalls/Routers/Switching/AP's
Windows Domain Services (DNS, DHCP)
Windows Active Directory
IPSEC Site-to-site VPN
SSL Point-to-site VPN
Hybrid Infrastructure (Azure VNets, Azure Gateways)
System Administration:
Manage and Administrate Spirit of Math's Physical, Virtualized and Cloud infrastructure. Responsible for systems integration, monitoring and patching. Infrastructure includes:
Windows Hypervisor and VM's
Windows Server 2016
Ubuntu LTS Virtual Machines
Veeam Enterprise
Synology NAS
Azure Virtual Machines
Azure Functions
Azure Web Apps
Manage and Administration Spirit of Math's staff and faculty computers, devices, and peripherals:
Intune and MDM Administration (Autopilot, Compliance/Configuration Policies, App deployments)
Management of Windows 10 Professional and Windows 10 Education Endpoints
Administrate and support all supported software
Asset Management and Device Life Cycle Management
Maintain Spirit of Math's Asset Tracking List with all peripherals
Manage and Administrate Spirit of Math's SaaS, IaaS services:
Microsoft 365 (Teams, SharePoint Online, Exchange Online, Power Platform, Intune)
Azure Active Directory (Users/Groups/Devices, Enterprise Applications, Identity Access Management, Security, AD Connect)
PBX (RingCentral) and VOIP systems
Manage the Spirit of Math Custom Student Information Sync (Power Automate, Azure Automate, PowerShell, Azure Arc Enabled Servers)
Other Technologies (as needed):
Drive new initiatives (Jumbula, Drill App, Digital Badge-Accredibles, etc.) and contribute to the advancement in using technologies school wide.
Support customization and integration of systems such as SIRS for Education Standard requirements and integration into LMS systems.
Research & Development:
Initiate and provide leadership to ensure the school benefits from the full potential of the LMS and use of all technologies
Consistent professional development on e-learning, accessibility, learning technologies that enhance teaching, learning, and assessment.
Research and lead software selection processes
Training & Support:
Help with the creation of policies and procedures for best practices and standards.
Provide training and support to users (managers, Campus Directors, Campus Owners, teachers, parents, & students) on Jumbula, SIRS, LMS, Blackberry WorkSpaces, and among others.
Contribute to other projects within the department.
Collaborate outside the department as needed.
Develop training for SIRS and LMS systems for Education Team.
Point-of-contact for the Spirit of Math IT Support Team.
Monitor Spirit of Math Technical Support Tickets and extract systemic trends and issues.
To apply, please send your updated resume to jobs@spiritofmath.com with "Name_Title of Position" as subject.
Educational Requirements
A bachelor's degree in computer science or mathematics (Statistics), or equivalent technical degree.
Headquarters Campus Address
1446 Don Mills Road (South of York Mills), Suite 101
Toronto - M3B 3N3
ON, CA Go To Campus Page