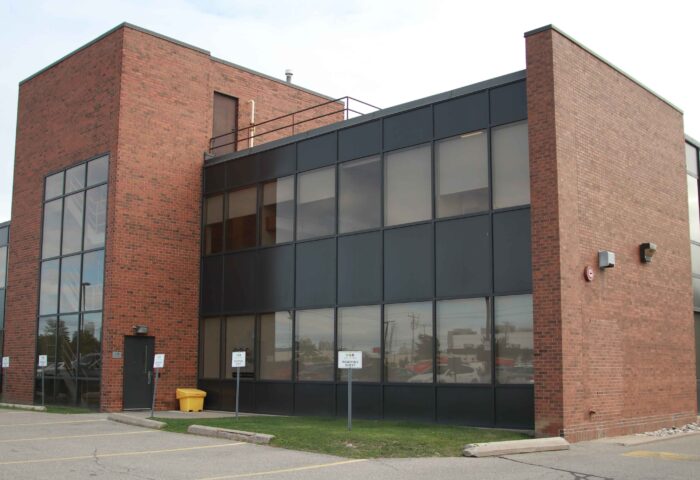 Innovation Classes Manager at Headquarters Campus
About this role
The Innovation Classes Manager oversees and maintains the quality for all ongoing development of in-person and online classes and curriculum undergoing testing within the Innovation Department. This includes in-person and online after-school classes as well as curriculum that may be implemented in day schools through published materials. This role is located at our Head Quarters in Toronto and is an in-office role.
Responsibilities
The Innovation Classes Manager has a passion for continuous learning and helping others develop. They have an interest in curriculum for high-performing students, how content can be improved and researching/learning new subject matter. This Manager is a life-long learner who wants to do extra professional development whenever possible.
This person possesses strong interpersonal skills, an ability to follow through and a keen attention to detail. They are highly professional in all aspects of their behaviour as they act as a role model for others in the organization. This person values working as a member of a team and understands the role that Innovation plays throughout various departments in the organization.
This person should be able to balance multiple, interdependent priorities. This person should be very confident, flexible, perceptive, and takes initiative.
Decision-Making Ability:
This role should be capable of achieving objectives that could take up to three years to complete.
Work Values:
Specific types of work that need to be valued:
a) Managing People & Relationships
b) Conceptual Thinking
c) Counseling & Mentoring
d) Creative Production & Thinking
e) Quantitative Analysis
f) Efficiency & Organization
g) Initiative
Accountabilities:
This role reports to the Director of Innovation and is accountable for:
a) Monitoring all in-person and online Innovation classes undergoing testing
b) Ensuring quality of all curriculum content used during the testing stage for all Innovation classes
c) Upholding and enforcing all requirements related to facility and safety maintenance of the Innovation classrooms
d) Assisting teachers when dealing with student/parent concerns
Authorities:
The Innovation Classes Manager has the following authorities:
a) Monitor and approve the purchasing and costs of all class/school supplies
b) Hiring, managing, appraising, coaching and deselecting curriculum developers and teachers within the Innovation Department
c) Provide curriculum content and teacher feedback for all Innovation programs and classes undergoing testing
d) Ensure teachers/developers are maintaining and creating all required administration
Responsibilities:
The Innovation Classes Manager is responsible for:
a) Reviewing all curriculum content and teacher/class related administration content/documents
b) Analysis of results from parent and student surveys
c) Ensuring teaching standards are maintained
d) Creating a schedule for Innovation classes
e) Contributing to Innovation Department projects, as needed
f) Researching and working collaboratively to identify potential improvements to all program's curriculum and teaching methodology
g) Testing various potential improvements to content and teaching methodologies for all program's
h) Managing online systems for registration, grading, and support
i) Substitute teaching as needed (both in-person and online)
j) Monitoring students who are on probation, alongside the teacher
k) Moving students up or down a grade as and when necessary
l) Organizing and running parent sessions
m) Ensuring the Innovation classrooms/campus is maintained in a professional, orderly state, at all times
n) Ensuring that all student/class related documents are created, kept up to date and in a secure location
o) Providing feedback and suggestions for improvement to teachers/curriculum developers for all teaching methods and curriculum content
p) Creating and/or reviewing marketing communication content regarding Innovation classes and programs, as necessary
q) Other tasks as required
To apply, please send your updated resume to jobs@spiritofmath.com with "Name_Title of Position" as subject.
Educational Requirements
This role requires someone who is aware of trends of thought in the larger education community in general, specifically within gifted education. This person should be able to apply this knowledge while providing curriculum and teaching feedback.
This role requires exceptional interpersonal and relationship management skills.
This role requires comfort and confidence with technology. Specifically, this individual has experience using Microsoft Office Suite and should be familiar with or willing to learn the Adobe Creative Suite (particularly Adobe InDesign). This individual is comfortable using Microsoft SharePoint and should be willing to learn and expand on their knowledge of SharePoint and other online systems.
Education:
A Bachelor's degree from a recognized University or College. A Bachelor's in Education (or equivalent) is valued, but not mandatory.
Headquarters Campus Address
1446 Don Mills Road (South of York Mills), Suite 101
Toronto - M3B 3N3
ON, CA Go To Campus Page