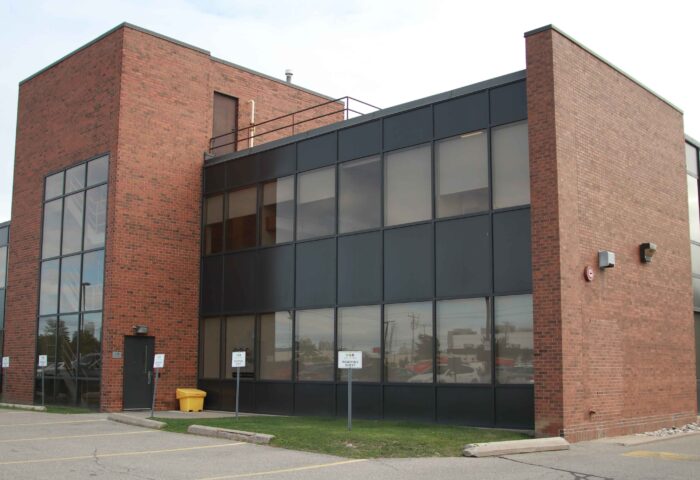 Payroll and Dayforce Specialist at Headquarters Campus
About this role
Why Work for Us?
Spirit of Math® is an innovative leader in mathematics education, offering a system of after-school math classes for high-performing and gifted students. With more than 30 years of success and over 9,000 students filling 40 campuses across Canada, Spirit of Math is changing the equation for math minds around the world, with after-school classes, camps, training for educators, and an expanding series of math workbooks.

Work Assignment
This is currently a full-time position of 1.00 FTE (app. 40 hours per week).

Job Description
You will be responsible for providing support and expertise in the accurate and timely delivery of all full cycle payroll, pension and benefits services as well supporting the existing integrated Payroll and HR functions while continuously looking to advise on enhancements and build out efficiencies within our Dayforce system. Your knowledge and experience coupled with your communication and relationship management skills will ensure your success as you work with all levels of employees within the organization.
Personal Qualities:
This person will be able to work in a fast-paced environment, balancing multiple workflows and projects. This person is naturally detail-oriented, highly analytical, technology savvy, proficient in Microsoft Office (excel, PowerPoint) and Dayforce/Ceridian. This individual possesses excellent written & verbal communication skills and has a keen desire to learn. This person is proactive, results driven and values working in an environment with high standards of performance.
Decision-Making Ability:
This individual should be able to complete projects that could take up to one to 1- 3 years to execute.
Undertake the day to day running of payroll department ensuring the timely and accurate completion of tasks.
Work Values
Maintaining high level of confidentiality
Working and succeeding as part of a team
Accuracy and completeness with data entry
Analysis and attention to detail
Customer service
Taking initiative
Skilled Knowledge & Experience
This individual should have:
Minimum 5 years of payroll and HRMS Administration
Solid understanding of Human Resources and Finance processes and procedures with a broad knowledge of all aspects of human resources management systems
Experience maintaining data integrity within and across systems, conduct system audits and reconcile discrepancies with other functional areas to ensure data accuracy
Ability to identify issues and apply judgment to find proactive solutions
Strong Excel and financial modeling skills
Strong analytical, problem solving and collaboration skills
Excellent communication skills, written and oral
Knowledge of Dayforce is mandatory
Experience implementing new systems and processes
Excellent interpersonal and organizational skills
Ability to prioritize work and to perform multiple tasks while adhering to deadlines
Metrics, management dashboards and Dayforce analytics
Responsibilities
Payroll
Acts as the first point of contact for all payroll and benefit inquiries from staff such as confirmation of employment calculation requests, explanation of payroll deductions, etc.
Collaborates with the HR and Finance to prepare the documentation for the semi-monthly payroll, consolidates relevant payroll information, performs calculations, and inputs data into Dayforce.
Reviews the semi-monthly payroll input for accuracy, completeness and compliance with policies and procedures as well as federal/provincial tax and other legislations.
Reviews documentation received from employees with changes to their employment status (i.e. new hires, terminated employees, maternity leave, LOA, etc.) to ensure it has been completed properly. This includes validating that the appropriate approval signatures have been captured.
Creates and maintains payroll process documentation (i.e. checklists, etc.) to ensure consistent, accurate and timely completion of all payroll related functions.
Provides support to Director of Finance in the reconciliation and analysis of payroll on a monthly basis as required.
Prepares reports for federal/provincial governments and other regulatory bodies (i.e. Records of Employment, occupational health and safety premiums, employer health taxes, etc.).
Addresses employee garnishment orders and related questions / issues, in addition to performing the associated data entry
Participates in calendar and fiscal year-end and new-year processes, such as pension statements, audits, tax exemption, etc.
Leads, assists and/or verifies completion of year-end employee tax forms and summaries, ensuring that all required work is completed and filed with the appropriate agencies by the annual legislated deadlines.
HRMS
Provides ongoing support to internal and external stakeholders on payroll, benefit administration, pension administration, HRMS workflow and reporting
Oversees and maintains optimal function of the HRMS, which may include customization, development, maintenance, and upgrade to applications, systems, and modules.
Maintains data integrity within and across systems, conduct system audits and reconcile discrepancies with other functional areas to ensure data accuracy
Manages permissions, access, personalization, and similar system operations and settings for HRIS users.
Provides Dayforce subject matter expertise for day-to-day support and development including business process design, data transmission, testing and other troubleshooting support
Identify areas of opportunity to improve existing HRMS processes, functionality and workflow, and maximize technological capabilities to reduce manual processes and to improve data management and efficiency.
Works with the Finance and HR team in the development, implementation and evaluation of the effectiveness of the payroll related processes including policies and procedures.
Annual Operation Plan
Support the Director of Finance & Franchises with historical payroll and salary trend analysis, KPI analysis and provide recommendations for planning assumptions
Loading plan data into reporting system
Providing support throughout process and projects as assigned to support Spirit of Math companies
Performs other related duties as required.
Spirit of Math is an equal opportunity employer and adheres to equitable hiring, employment and promotion practices. This position is open to all qualified applicants, including men, women, persons with disabilities, members of visible minorities, Aboriginal persons and other groups protected by human rights laws. We strive to meet the accommodation needs of persons with disabilities. Applicants are encouraged to make their needs for accommodation known in advance during the application process.
Please note, our school has a mandatory COVID-19 policy in place. As such, applicants that receive a conditional offer of employment from Spirit of Math Schools Inc. will be required to provide proof of full vaccination with a Health Canada approved vaccine. Spirit of Math Schools Inc. will consider individual requests for accommodation by applicants who cannot be fully vaccinated due to medical or protected grounds under applicable Human Rights legislation.
For all applications, please submit your cover letter and resume to jobs@spiritofmath.com.
We thank all applicants for applying however only those selected for an interview will be contacted.
Educational Requirements
Bachelor's degree (or equivalent post-secondary education) in Human Resources or related field
Strong understanding of Canadian Payroll Rules and Legislation and basic accounting principles.
PCP or CPM designation from the National Payroll Institute certification (preferred)
Headquarters Campus Address
1446 Don Mills Road (South of York Mills), Suite 101
Toronto - M3B 3N3
ON, CA Go To Campus Page