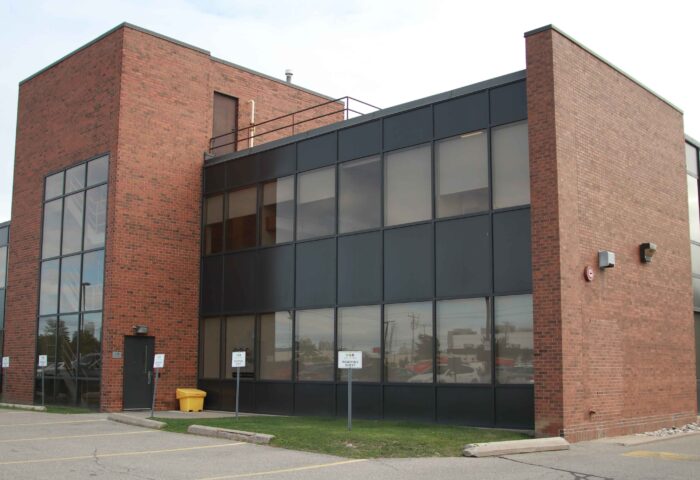 Education Standards Associate at Headquarters Campus
Responsibilities
Personal Qualities:
The Education Standards Associate has a passion for learning, teaching and helping others develop. They take initiative in program development and have an interest in the unique RTG curricula. The Education Standards Associate is a life-long learner who aspires to continuing their professional development whenever possible to maintain and improve standards to a global standard.
This person possesses strong interpersonal skills and is proactive with an ability to follow through with a keen attention to detail. They are global thinkers who find and identify what is needed. They are highly professional in all aspects of their behaviour and they act as a role model for others in the organization. They value working as a member of a team and understand the role that the Education Department and external programs play throughout various areas in the organization.
This person has the ability to balance multiple independent and interdependent priorities. They are confident, perceptive, and flexible.
Decision-Making:
This person can achieve objectives that could take up to one year to complete.
Work Values:
Specific types of work that need to be valued:
a) Managing Relationships
b) Conceptual Thinking & Theory Development
c) Pedagogy
d) Creative Production
e) Influencing Through Numbers, Language & Ideas
f) Quantitative and Qualitative Analysis
g) Educational use of technology
h) High Standards
Skilled Knowledge & Experience:
This individual has experience in the education and operations sectors. They have acquired a solid understanding of the unique aspects of the RTG approach to learning. They need to be well-acquainted with the RTG systems and organizational structure.
This role requires someone who is aware of trends of thought in the larger education community. They should have knowledge of both child/youth and adult learning principles both online and in-person and how to apply them when developing programs and creating new curricula.
This person should have a high attention to detail and an expertise in instructional design and course development for both online and in-person learning.
This role requires comfort and confidence with technology. Specifically, this individual has experience with the administration of learning management systems, using Microsoft Office Suite and should be familiar with or willing to learn the Adobe Creative Suite (particularly Adobe InDesign), Microsoft SharePoint and other online systems.
This individual should be able to recognize the best teaching and learning practices and know how to incorporate them in training programs and curriculum both online and offline.
This role requires exceptional interpersonal and relationship management skills to help maintain a global standard of excellence within the programs. It also requires strong written and verbal communication skills.
Accountabilities:
This role reports to the Education Standards and Systems Manager and is accountable for:
a) Ensuring the highest standards are maintained in programs developed and delivered by the Education Standards Department
b) Coordinating information within the department with the managers, supervisors, coordinators, and associates as needed
c) Providing academic support to other departments as required
d) Conducting courses or training sessions for various programs offered by the Education Standards Department, as needed.
e) Piloting new programs from start to implementation on a larger scale, as assigned.
f) Participating in strategic input and execution of new endeavors, as required.
g) Assisting with the edits and delivery of curricula within RTG through Learning Management System (Brightspace)
h) Ensuring timely completion of Key Performance Indicators (KPIs) for assigned projects.
Authorities:
The Education Standards Associate has the following authorities:
a) Researching, monitoring, and following-up to assess the efficiency of the programs and making suggestions for changes to the relevant department manager or supervisor, as needed.
b) Providing suggestions for new projects or improvements to existing programs.
c) Monitoring all projects assigned that may relate to any curriculum, adult training programs, professional development, online courses, and other programs.
d) Making decisions within the classroom as needed for the learners.
e) Changing content within a course with approval from the relevant manager.
Responsibilities:
The Education Standards Associate is responsible for:
a) Initiating, coordinating, and supervising projects as assigned.
b) Contributing to the development of projects and to the development of the materials (e.g., online courses, manuals, booklets, videos) within the Education Standards Department
c) Updating the courses and programs as needed
d) Maintaining departmental yearly cycles for the Education Standards Department
e) Doing quantitative and qualitative analysis of results that are collected from all programs and courses.
f) Researching, assessing, and testing potential improvements to the RTG programs through controlled experiments and pilot sessions.
g) Working with others and directing work as needed to achieve desired outcomes
h) Conducting school/program evaluations (as part of a team of evaluators)
i) Overseeing online systems and online course structures used by clients.
j) Researching and working collaboratively with all departments and within the Education Standards Department to coordinate projects and identify gaps and potential improvements to the RTG curriculum and adult programs.
k) Disseminating information to other departments as needed
l) Travelling to conduct training sessions and to ensure the quality of training if needed, and any other travelling that might be needed.
m) Maintaining and providing feedback on policies and procedures for the department.
n) Researching and keeping abreast of global trends in education and updating the Adult Education Manager.
o) Contributing to the professional development of the Education Department.
p) Attending and contributing to the yearly conference.
q) Other tasks as needed.
To apply, please send your updated resume to jobs@spiritofmath.com with "Name_Title of Position" as subject.
Educational Requirements
The minimum level of education that is required is a B.A. (or equivalent) or B.Ed. (or equivalent).
Headquarters Campus Address
1446 Don Mills Road (South of York Mills), Suite 101
Toronto - M3B 3N3
ON, CA Go To Campus Page