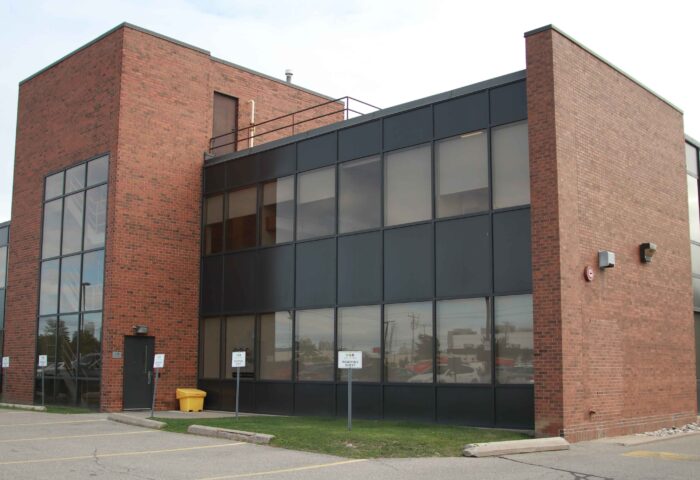 Human Resources Generalist at Headquarters Campus
About this role
Why Work for Us?
Spirit of Math® is an innovative leader in mathematics education, offering a system of after-school math classes for high-performing and gifted students. With more than 30 years of success and over 9,000 students filling 40 campuses across Canada, Spirit of Math is changing the equation for math minds around the world, with after-school classes, camps, training for educators, and an expanding series of math workbooks.

Work Assignment
This is currently a full-time position of 1.00 FTE (app. 40 hours per week).

Job Description
The Human Resources Generalist is the first point of contact for our valued employees and embodies the Spirit of Math brand. This individual is a positive professional who values the employee experience and strives to maintain excellence within the Human Resources Department. The Human Resources Generalist works collaboratively with the People and Culture Manager to attract and retain top talent, advise managers and staff on HR policies and procedures, prepare employment offers and amendments, ensures all documents are submitted to payroll on time and will have the opportunity to work on special projects, including the implementation of our new ATS and HRMS system. The role is administrative in nature however will have influence in shaping the future of the Human Resources Department.
Personal Qualities:
Task oriented with interest in project work.
Confident with excellent communication skills both written and verbal
Sense of urgency for routine and repeated tasks
Highly confidential and mature in nature
Decision-Making Ability:
The Human Resources Generalist should have the capacity to achieve objectives that would take up to 2 years to execute.
Work Values
The Human Resources Generalist will value:
Organization, coordination, scheduling and communication
Strong relationship building
Fair and equal opportunities for all employees
Passionate about the Spirit of Math brand and is excited to see the company grow.
Comfortable and confident in representing Spirit of Math
Skilled Knowledge & Experience
This individual should have:
Excellent understanding of best practices within Human Resources
Solid understanding of employment law for all provinces in Canada, particularly for Ontario, British Columbia, Alberta, and Manitoba
Be able to interrupt other employment legislation as required
Strong attention to detail and produces error-free work
Experience with full cycle recruitment. Experience with Dayforce would be considered an asset
Advanced understanding of Microsoft Teams, Office 365 inclusive of Word, PowerPoint and Excel
Responsibilities
Recruitment
Leading the recruitment and selection process for campuses (inclusive of initial resume screening, phone interviews, scheduling screening/interviews) and Headquarters including liaising with Campus Operations and the Training department.
Drafting and revising role profiles and posting/refreshing job postings as required.
Processing Onboarding/Offboarding of new and existing employees including new hire orientation and exit interviews.
Administration
Managing and replying to general inquiries from the HR and jobs email inbox.
Drafting for approval employment contracts, amendment letters and other correspondence (such as employment verification, written warnings, performance improvement plans, etc.) as required.
Administering and maintaining employee electronic files inclusive of new hire paperwork, benefits, performance reviews, trackers (compliance, certifications, vulnerable sector, employee milestones), etc.
Administering the employee benefits program and responding to employee enquiries.
Maintaining and achieving HR department KPI's including: Time to contact, time to interview, time to hire, inquiry response rate, task completion rate, etc.
Ensuring all policies and procedures are being understood and followed.
Preparing semi-monthly reporting and updating the organizational chart.
Payroll
Working closely with Payroll and Dayforce Specialist to support the payroll process by preparing and submitting all of the required HR related documents such as new hire paperwork, and employee change requests.
Managing employee leave of absences including maternity/parental leave, sick leave, and other job protected leaves under the Employment Standards Act, 2000.
Playing a key role in the implementation and automation of the recruitment, onboarding, and payroll process in Dayforce, working closely with the Payroll and Dayforce Specialist.
Employee Engagement
Driving a positive culture by actively managing employee engagement and keeping a pulse on employee engagement by conducting check-ins, stay interviews, leading spirit time and campus visits as required.
Resolving any employee relation issues that may arise in a timely manner with guidance from People and Culture Manager.
Working with the People and Culture Manager on special projects including Dayforce implementation, employee recognition, pay scales, monthly Human Resources hot topics, and more!
Participate in the Health and Safety Committee, Social Committee and project teams as required.
Organizing and attending meetings as needed and delivering basic training if required.
Other duties as assigned.
Spirit of Math is an equal opportunity employer and adheres to equitable hiring, employment and promotion practices. This position is open to all qualified applicants, including men, women, persons with disabilities, members of visible minorities, Aboriginal persons and other groups protected by human rights laws. We strive to meet the accommodation needs of persons with disabilities. Applicants are encouraged to make their needs for accommodation known in advance during the application process.
Please note, our school has a mandatory COVID-19 policy in place. As such, applicants that receive a conditional offer of employment from Spirit of Math Schools Inc. will be required to provide proof of full vaccination with a Health Canada approved vaccine. Spirit of Math Schools Inc. will consider individual requests for accommodation by applicants who cannot be fully vaccinated due to medical or protected grounds under applicable Human Rights legislation.
For all applications, please submit your cover letter and resume to jobs@spiritofmath.com.
We thank all applicants for applying however only those selected for an interview will be contacted.
Educational Requirements
A degree or diploma from a recognized university/college in Human Resources Management
3-5 years of experience working within Human Resources
CHRP designation would be considered an asset
Headquarters Campus Address
1446 Don Mills Road (South of York Mills), Suite 101
Toronto - M3B 3N3
ON, CA Go To Campus Page